Fundraising
To our friends, family, and alumni:
As a club sport, the UConn Ski Team has to rely on the support of our school, friends, and family to stay competitive and compete in the USCSA against other top tier colleges and universities. Although we are fortunate enough to receive funding from UConn for our season, we are always left with several out of pocket costs that are distributed among athletes every season to ensure we have lane space, passes, housing, equipment, and race registration covered. Email us if you'd like to get in touch and support our team!
To keep dues manageable for our athletes, we run fundraisers throughout the year to have money available for a few of many out of pocket costs. This past year we hosted our first BBQ fundraiser which was a great day filled with live music, lawn games, and ski team athletes and alumni catching up outside. In years prior, we hosted a yearly golf tournament but found that the BBQ was an even better way to have a fun and interactive ski team fundraiser.  In addition to the BBQ, we also do Krispy Kreme fundraisers in the Student Union on campus. This is a great way to earn money for the team in one or two days of tabling. After Regionals, the team sets up a GoFundMe to support our athletes with lodging, airfare, and entry fees (which are $500 per racer), most of which aren't covered by the school. Our team is so grateful to have so many alumni who are willing to support the team!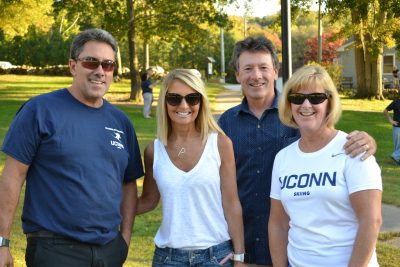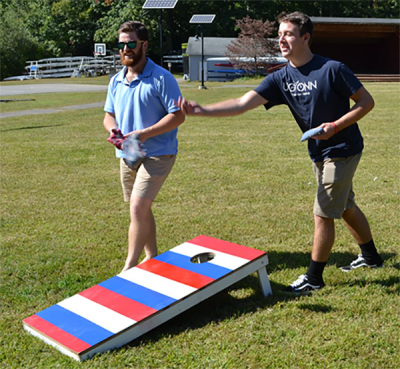 Alumni
One of the best parts of the UConn Ski Team experience is the group of friends you make for life! Stay in touch after you graduate!
Join our email list here: Email Sign-Up
And check out our social media:
Official UConn Ski Team Facebook